ARGUS BLOG POSTS
We had some minor thunderstorms in Silicon Valley yesterday, a rare occurrence. Given our dry summers, Cal Fire crews were on alert to see if any of the lightning strikes resulted in fires. Turns out more than a few did. Imagine if we had used smart microphones around the area to triangulate the location […]
Amazon Alexa is all around and factored heavily in the success of last week's CEDIA annual conference in San Diego.  Tying into the community garden of Alexa has become the "we've got an app for that" of the second decade of the 21st Century.  So imagine how many Echo's will be lounging at the booths […]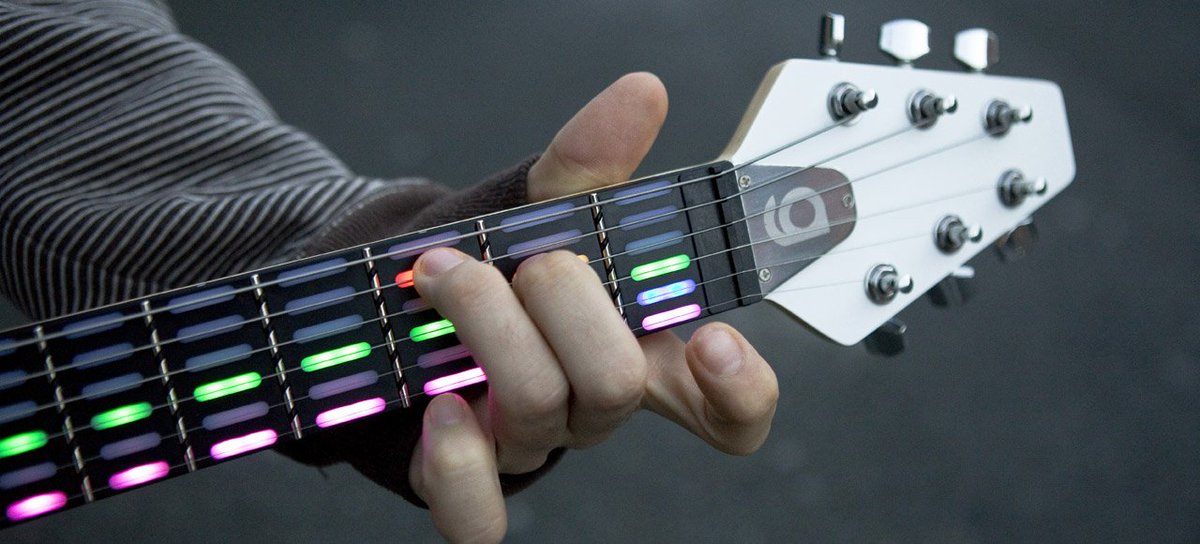 Remember Guitar Hero, the game that that spun out of the MIT Media Lab? You could almost play your favorite hits. Then came Smule's Ocarina which spun out of Stanford's CCRMA that connected muscians across the world via their virtual instrument apps. So why not combine the two? Why not leverage IoT to connect stringed […]
Past Events
March 10, 2015
Wearables TechCon
Founder and CEO of Argus Insights, Dr. John Feland, will be delivering a keynote address entitled Solving the Sock Drawer Problem: How are we Failing Consumers? On Tuesday, March 10, 2015, at Wearables TechCon in Santa Clara, CA. Argus Insights has learned countless lessons about what needs to be done to solve the pervasive issue of having wearable devices end up in the consumer's sock drawer.
More info can be found here.
February 26, 2015
Argus Insights Webinar
Argus Insights will wade through the millions of juicy social snippets to identify which technology is poised to be significant, to help listeners make sense of the 1,900 plus exhibitions before the show even starts. This webinar will include predictions of what brands, technology offerings, and announcements will be driving mindshare during the show.
For webinar slides, please click here.
January 27, 2015
Argus Insights Webinar
Are you interested in knowing who the current winners and losers are in the battle for mindshare in the SDN/NFV market? We're hosting a free 30 minute webinar to answer that question on January 27 at 10am PST. It will be hosted by founder and CEO of Argus Insights, Dr. John Feland. He will provide concrete insights that will aid you in planning your 2015 strategy and investments, and influence your preparation for the Mobile World Conference 2015 (March 2, Barcelona, Spain).
For webinar slides, please click here.
December 3, 2014
Embedded Vision Alliance Q4 2014 Member Meeting
Consumer Adoption of Embedded Vision in the Internet of Things:  What Works and What Frustrates
Argus Insights CEO Dr. John Feland will be one of the speakers at this event
More info for the event can be viewed here
November 17, 2014
Argus Insights Webinar
Consumer Beware: Black Friday Bargains Do Not Always Equal Brilliant Buy
Argus Insights CEO Dr. John Feland will be hosting a free 1-hour webinar on the dos and don'ts of this season's holiday purchases covering the markets of: 2-in-1s, laptops, tablets, wearables, smartphones and appliances.
View the webinar here
November 12, 2014
Telecom Council
Argus Insights CEO Dr. John Feland will be one of the speakers at this conference.
"Deep Dive: Intersection of Entertainment and Telecom"
Telecom Council Deep Dives provide a unique opportunity for telecom and wireless executives to network with decision makers in the space, review some new technologies, contribute to the discussion, and get answers from topic experts. This month, 75+ of your telecom colleagues will dive deeper into Entertainment – in true Telecom Council style, this is sure to be a very interactive discussion with top-notch networking to help you build your relationships in this segment.
View the presentation slides here
Argus Presentations
Argus Insights Discusses with RCR Wireless Editor Martha Degrass on whether Apple or Samsung will fill the most stockings over Holiday 2013. By examining a mix of social media, consumer demand metrics and retail promotions, Argus Insights CEO, John Feland walks through what is driving consumer demand over the holidays.
Samsung made a huge push for the eye tracking enabled technologies for the Galaxy SIV in their advertising. Our analysis of consumer adoption shows how many Galaxy SIV customers love or hated these features and why. We also pull examples of vision tracking from gaming consoles and examine consumer attitude about privacy and security in the face of recent gaffs by Facebook and the NSA with a call to action for OEM's to drive adoption by first getting the experience right and second getting the balance of privacy and security in alignment.
Along the way we sprinkle in bits of Design Thinking from Stanford, Japan's Quality Movement and a new framework from CEO John Feland, so you get your veggies along with dessert.
The results might surprise you!